Software Development for Startups Landing Page
Helping startups get off the ground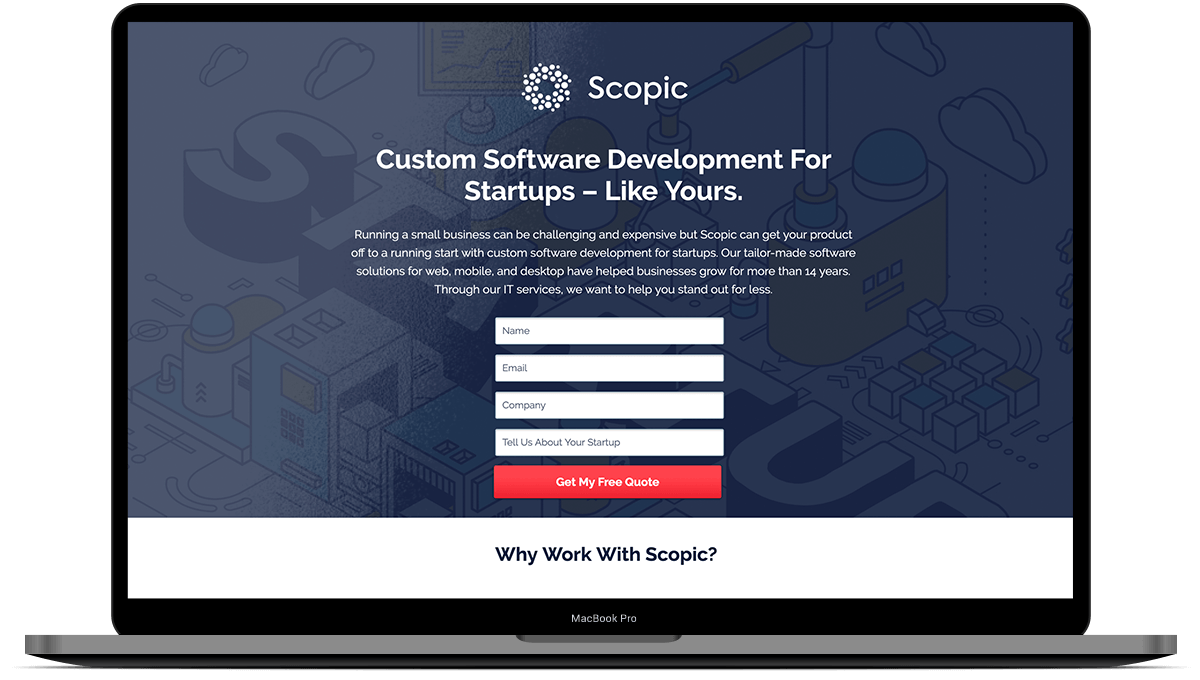 The Landing Page Creation Challenge 
Creating an effective landing page is key when promoting a product or brand. The challenge is to provide visitors with enough information and convert them into users of the given products or services.
The Vision Behind the Website
Scopic has extensive experience in helping startups get off the ground, especially when it comes to creating strong strategies for penetrating the digital market. Our team works directly with clients to understand what their goals are and then crafts a roadmap to success.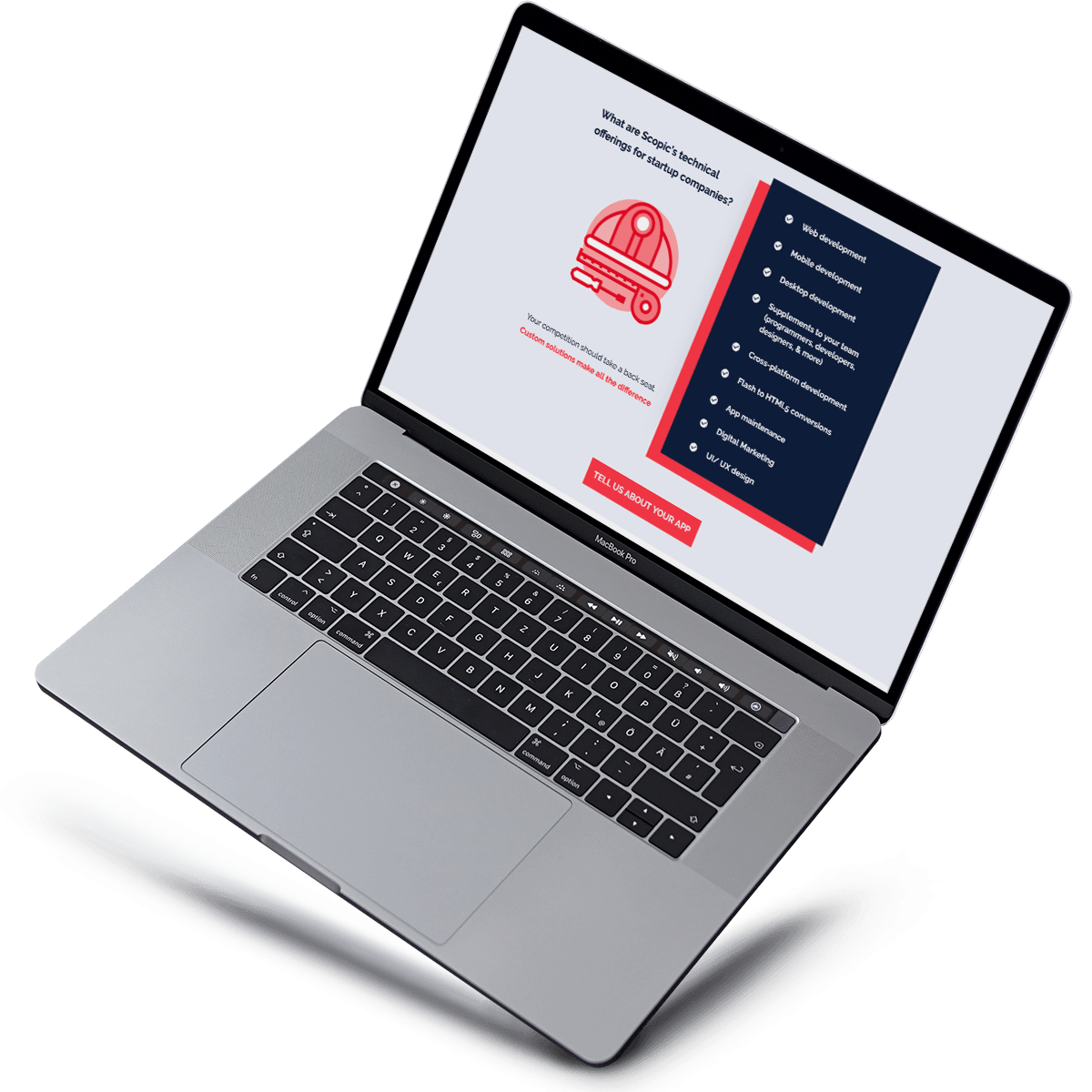 Showcasing Scopic's trajectory with over 1000+ mobile, web and desktop projects, this landing page truly captures the essence of our service. The clean design, professional copywriting and easy-to-follow approach provide an enhanced user experience where prospects are encouraged to follow the flow of the information and provide their contact details in a seamless manner. Using Instapage as the main platform allowed the marketing team to build a customized solution for promoting Scopic's services for startups.