How to

Build a Remote Team
As the world is pushed into a more virtual approach, your team and company have to adjust quickly. Smoothly transition to remote work and get ready to take advantage of the benefits of running a virtual company.
As a 100% virtual company, we want to share our expertise with the world! We can help businesses thrive in the new digital environment. Learn how your traditional business can become virtual!
What makes Scopic an expert in building remote teams?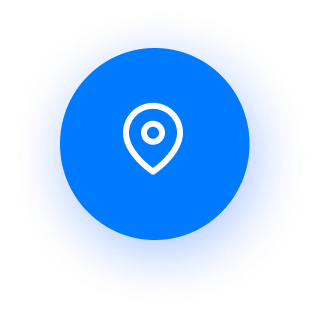 U.S. based with no physical headquarters.
280+ professionals on staff from almost 50 different countries.
Management has over 15 years of experience running remote teams.
Thousands of software development and marketing projects executed.
We can help you transition from traditional to remote.

What is Remote Work and Why do You Need It?
Simply put, remote work refers to the workspace away from offices. It's now more important than ever for companies to continue working while keeping in mind the health and safety of the team. These times also call for a more digital approach, reaching clients that can't go to a store or office. Some of the benefits from going virtual are:
Little to no overhead costs
No office rent, services or fixed costs to pay other than the virtual tools that boost the company's performance.
Increased employee retention
Working from home is viewed as the #1 sought-after company benefit, creating lower turnover rates.
Team members report higher efficiency in their day-to-day work due to fewer distractions.
Reaching clients all over the world
Opening your company's frontiers also gives you an advantage worldwide.

remote work increases
employee retention.
say they'd like to work remotely
at least part of the week.
feel more productive
working at home.
enjoy significant
cost savings.
36% would choose virtual work over a pay raise, and 37% would take a pay cut.
The Transition From a Traditional to a Virtual Company:

Making Virtual Teams Work
No matter if your company already has the option to work remotely or you are starting from scratch. These basic steps are key to build a high-performing remote team successfully. Work your way through these steps to ensure your team and business is prepared for the transition from a traditional to a virtual company and overcome the challenges that building a virtual team poses.
Assess Your Company's Viability to Work Remotely
Remote work brings many benefits to a business owner. Yet, you will also have to evaluate if it's possible for you. Take into account the physical interaction that your services or products demand. It's not a matter of industry, it's about the business model. For example, it's possible for companies in the retail industry to work remotely if they start selling through e-commerce. However, if it's only brick & mortar and there are no plans of going online, there will be cases in which it might be impossible through remote work.
Also keep in mind that service areas have characteristics that make it easier for them to work remotely. Some of the professions that tend to be a great match for remote work, include: Digital marketing and online sales are easily executed via the internet and there is little to no physical interaction required. For the convenience of the user, customer support is mostly provided through phone or online. This doesn't require the team to be location-specific. Telehealth has proven to be an interesting field to explore as more and more customers reach their practitioners faster and more conveniently. Software Development and IT
Due to the nature of this service, development and information technology are fields that can be executed online.
Online courses, webshops, and webinars have taken the traditional educational system by a storm and offer more engaging options for learning.
Administrative roles are another great example of great remote activities. They don't require the person to be physically present to do the job.
The takeaway from this assessment should be that there are some services for which remote work can be easier. But it's possible for all companies! Through our free consultation, we can help you understand how your business model can be adjusted to fit into this new world.
Switch to Remote-Friendly Technology
To build a remote team, you should choose the tools and technology to be used. These should be cloud-based to avoid any limitation to your remote operations. Now is the time to transition to cloud software and tech products. Cloud platforms are accessible on any device. That means your remote workers will have virtually unlimited options for accessing important files, updating your company data and engaging with one another.
Some of the tools that will help you manage your virtual team are:


Project Management Software
This is probably the single most important decision you'll have to make when transitioning your team to a remote environment. A project management tool will help you in making virtual teams work. Your leaders will need to carry out every single task, from the simplest activity to full-on projects, and they can do so in these tools. Curious how Scopic integrates Project Management Software within our teams? Discover how Scopic Tackles Common Project Management Problems with Teamwork Integrations.
Communication is also extremely important. You'll need your team to be fully connected. Providing the team with business communication solutions and collaboration tools will help with feedback loops, culture-building and much more. These platforms should be multi-channel, allowing communication via video, voice, SMS, chat, and email.


Your team will have to share files at some point and there will no longer be an option of just handing out printouts. Be sure to make available a tool that is able to hold and organize all types of files for easy storing and sharing.
When you think about how to build a remote team, there's always one doubt that hunts all leaders: will my team perform well? That's clearly something that needs to be handled with trust. However, a time-tracking software is able to shed some light on what team members are spending time on as well as productivity metrics. Make sure leadership uses this tool to ensure transparency in the time spent, not to spy on the team.


Marketing Automation Tool
Now that customers are mostly online, finding an email tool and a way to automate your campaigns should be something to keep in mind. Your team should have the tools to engage and communicate with the audience in a new way.
Customer Relations Management Platform (CRM)
Simple spreadsheets will probably not make the cut with a remote team. Everyone will need access to the same information in real-time. A CRM will allow your commercial teams to be in sync and eliminate the extra file-digging to close deals.
The tools available are endless. You'll have to make sure you pick the right one for your company, your operations and your team. When picking one, flexibility and the ability to integrate are aspects that every one of your platforms should have.
Don't know which tool will work for you? We have dealt with several different products and know what works best for what.

Prepare for Remote Project Management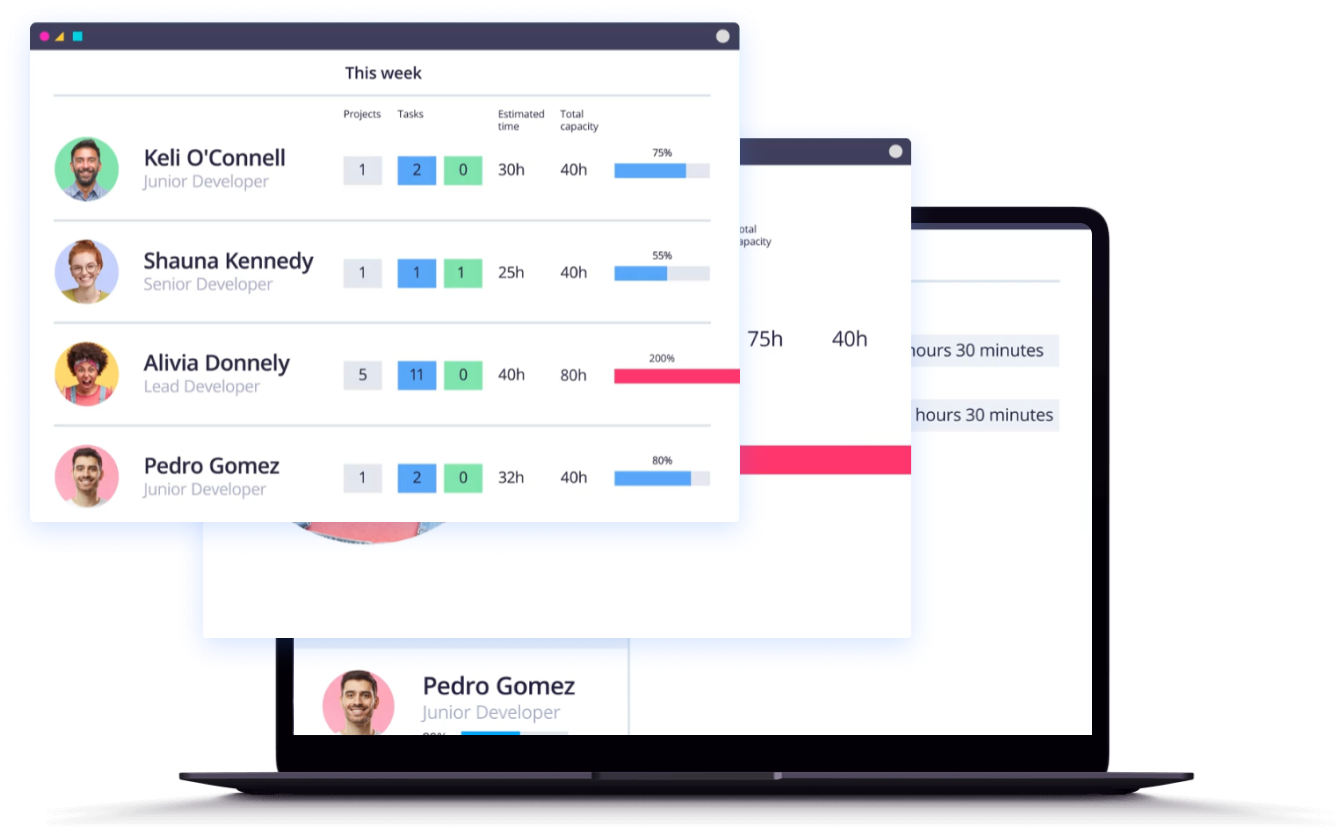 Once you have chosen the right tools for your company, make sure that your leadership team is prepared to take on the challenge. This is probably the most crucial part of successfully building a remote team. The transition into remote work poses a lot of questions for team leaders.
Questions like how to know if the team is performing? How to ensure the team's efficiency doesn't suffer? The secret sauce of remote leadership is trust. Time-tracking systems ensure that trust can be followed by full transparency. If leaders don't trust that team members are doing what they are supposed to do, the system will collapse. Now, how does the team know what to do? That's where project management software like Teamwork comes in.
Because organization is key for teams working remotely, a project management tool should be able to provide visibility, task management, and planning. These tools also offer ways to organize projects between different departments and set deadline reminders. Through project management tools, managers can solve challenges such as:
Dealing with project and client deadlines.

Working through time allocation for team members.

Assigning team members with appropriate skills for each project.

Managing the virtual team's idleness.

Our best advice about remote team management
Make sure people have enough workload by tracking idleness. Idleness is any amount of time for which the team member expects to not have work to do. It's an aspect that should be addressed daily. Your company should have a procedure as well as a tool to do so.
3 tips to control the team members and deliverables: having a good project management tool, ensuring the team can track their time successfully and embedding a trust system within your entire team.
Regardless of how distributed your teams may be, you'll need to have some overlap time within each department. However, there should be a balance between overlap and having flexible schedules. Encourage the team to have a set working hours that they are able to stick to and that everyone knows about.
Set goals and judge by results. Employee performance should not be judged by physical presence. Analyzing the results will allow you to treat people equally.
Management is challenging. So it's needless to say that remote team management can be tricky. From a technical and personal point of view. Managers will need to find new ways to understand their teams, their motivations and personal struggles. Keeping an open communication and having regular one-on-one calls will now be more important than ever.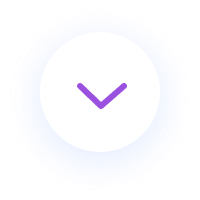 Create a Remote
Work Policy
With the lack of physical interaction, there can be greater potential for unclear expectations. Particularly if virtual work is a completely new idea for your workforce. So you'll need a policy that can provide the necessary guidelines, and inform about the new tools. This will help you avoid any miscommunication. Your policy should cover the following:

Whether you'll have flexible schedules or not. You should specify the company rules about how flexible you're willing to be in terms of working hours. You should also make sure everyone is aware of other's schedules.

What type of equipment will be required, who will be responsible for it and how it should be used (if it is the company's property).

Will you have a particular requirement about the location of work? Perhaps you'll need the team to be available in a certain time zone.

The value of responsiveness and communication, as well as the main formal versus informal networks of communication, should be outlined. Also, written communication calls for more personal interpretation in a scenario where personal cues may be missing. Suggest the use of emojis and further explanation to ensure the communication flows properly.

Goes hand-in-hand with location and flexibility but certainly one to note on its own. Traveling is a benefit many remote teams are after. You should have clear guidelines about the minimum requirements while travelling and if it may be a blocker for team members.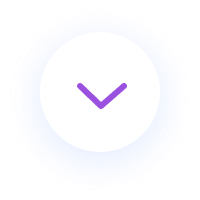 Ignite The New Remote Company Culture
Team members can start feeling the isolation and, perhaps even lack motivation without human interaction. This also affects the company culture because the regular activities used for team building and interrelating are limited to the virtual world. Positive remote company culture is a fundamental part of the process of building a remote team.
According to Gallup's 2017 State of the American Workplace report, company culture was among the top five reasons why employees leave their jobs for positions with other companies.
So, how to build a remote team with a strong culture? To maintain the culture intact during the transition, it's important for team leaders to make an additional effort to keep the teams together. There is also a particular role that the human resources team will come to play. They must ensure that all members feel welcomed, adapt to the new environment and merge in with the rest of the team. Some of the basic steps that should be taken when transitioning the team to remote work are:

Create or refine your company values and make sure they are aligned with the new remote reality.
Build a culture code to communicate your values and ensure the entire team is aligned.

Empower leaders to run team-building activities regularly to boost team engagement.

Keep the team informed about the company and the team with periodic updates through newsletters or emails.

Create activities that can help build stronger remote teams including having video conferencing for brainstorming sessions, a team-incentive program, meetups, birthday and anniversary emails, and team chats.

Create new onboarding procedures to ensure that new employees understand your culture, rules and the tools. This allows everyone to work efficiently.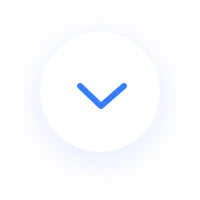 Recognize the Remote
Recruitment Needs
Remote recruitment has its own set of challenges. Whether you are building a remote team from scratch or transitioning. While remote work is a lot more flexible in terms of the location, there are some considerations that remote leaders need to take into account:
What type of contract will you offer? If you will be hiring only within the U.S. or from all over the world. This will determine whether you need an international contract or not.
Will decentralizing your operations affect your company's privacy and security? You'll have to make sure your communication tools are secure and there are no vulnerabilities.
How will you manage payroll in terms of frequency and delivery? Find a suitable solution for your accounting team to operate remotely and to offer the best fees out there.
Will your company have a plan to prevent and control health risks? Working from home shifts the meaning of occupational health. When it comes to remote work, creating conscience about a healthy lifestyle can come in the form of a newsletter or a particular campaign.
What type of benefits will be available to remote workers? Being dispersed means you can't offer the same benefits to everyone. Your HR team will have to be creative and recruitment should highlight the advantages of working remotely.
How will you cover new hiring costs? Don't limit yourself to one region or country. Remember that you can finally benefit from hiring top talent remotely.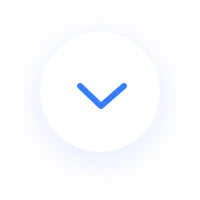 Think About Security & Accessibility Concerns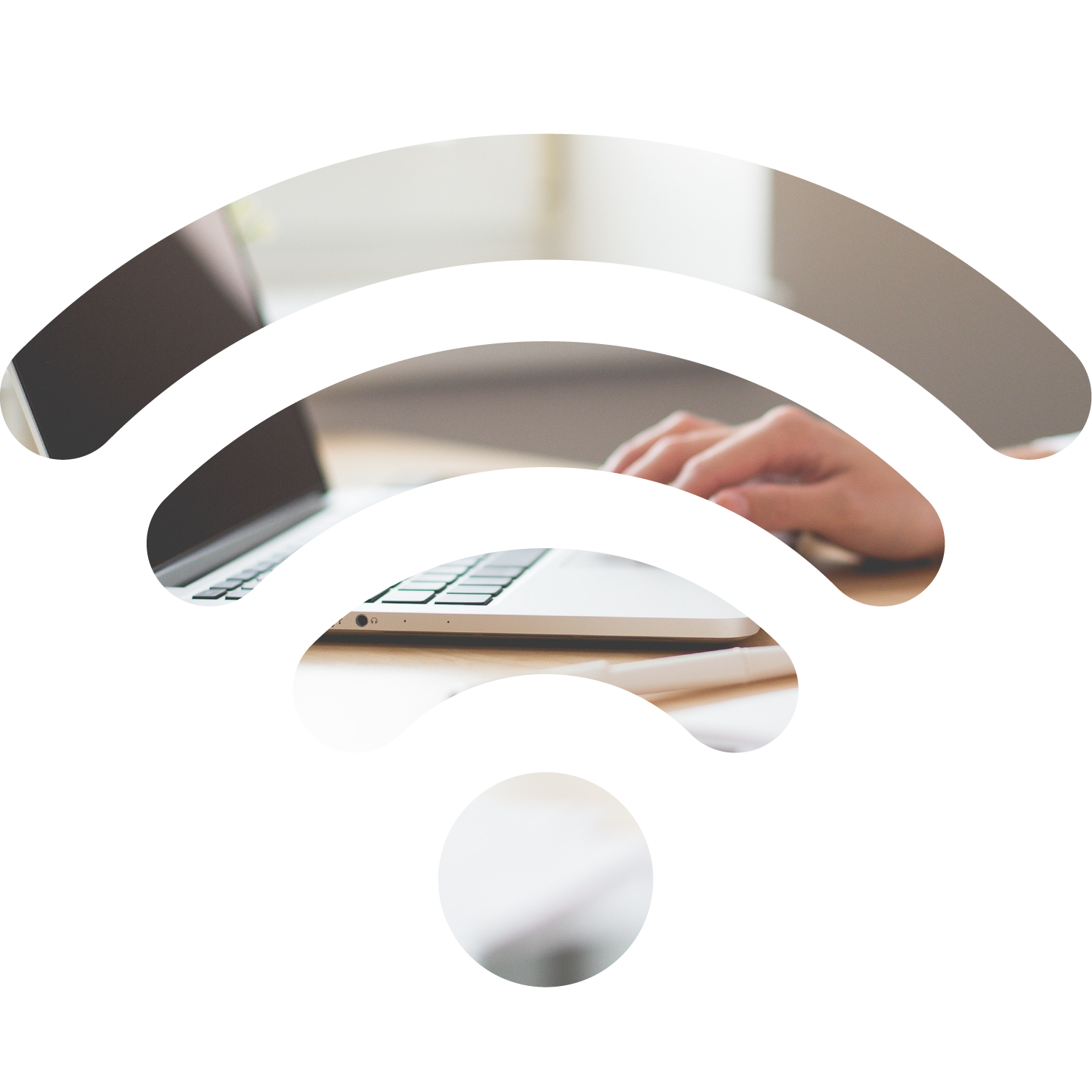 Logging into unsecured WiFi networks is just part of remote work. Take the necessary precautions by setting up an information security policy before transitioning to being 100% virtual. Some suggestions for security measures you can take include:
Making sure the team has a way to securely store passwords.

Sensitive information should be stored in a secure cloud storage platform.

A virtual private network (VPN) should be used when connecting to public networks.

Frequently Asked Questions About Virtual Team Building Challenges
We know the drill. Transitioning from a traditional to a virtual company brings up a lot of questions for business owners. Here are the most common virtual team building challenges we've come across:
How do I ensure my team's efficiency remains as high as when they were working in the office?
Remote workers report an increase in efficiency. However, not everyone deals with remote work well. Make sure that you have project management tools that help you see the progress. And ensure your management team is providing constant feedback or support in the early stages of the transition.
How do I organize the work to be done?
Web tools and platforms are key here. You will need to centralize your efforts for every single department. The last thing you'll want is for sensitive information to be stuck in someone's email. Tools such as Teamwork or Jira can help you create new tasks and timelines of the work.
How do I make sure projects are delivered on time?
Project management tools can help you prioritize activities. Having project kick-off calls and regular updates will also ensure your team is aware of the goals, deadlines and activities to ensure the project is delivered on time.
How do I keep employee satisfaction high?
Reinforcing your remote culture, highlighting the benefits of working from home and ensuring your leaders understand the teams are some of the most reliable ways to keep the satisfaction high. However, the easiest way to know if this is the case, is to have recurrent satisfaction surveys and tackle each case individually.
What do I tell my clients who are used to coming to our office?
Convince them that remote work won't affect the project if everyone keeps in touch, working regular hours and is available online. Make sure this message is consistent, from your entire team to the customers.
Want to learn how to build a remote team?
Through a free consultation, we will analyze your departments and business processes to suggest the best way to become a 100% virtual company.

© Copyright - Scopic 2006 - 2021