Nowadays, it's no secret that Digital Marketing is the key to success for businesses in nearly every industry. However, the journey of becoming a dominant force across the online spectrum can be complicated as it requires mastering many tools, methods, and strategies.
Understanding the expertise required to navigate the digital space, many small businesses have already decided to hire a digital marketing agency. The reason is that these skilled experts know how to boost success and outperform the competition. If you're considering doing the same, but don't know how to choose a digital marketing agency, then this post is for you.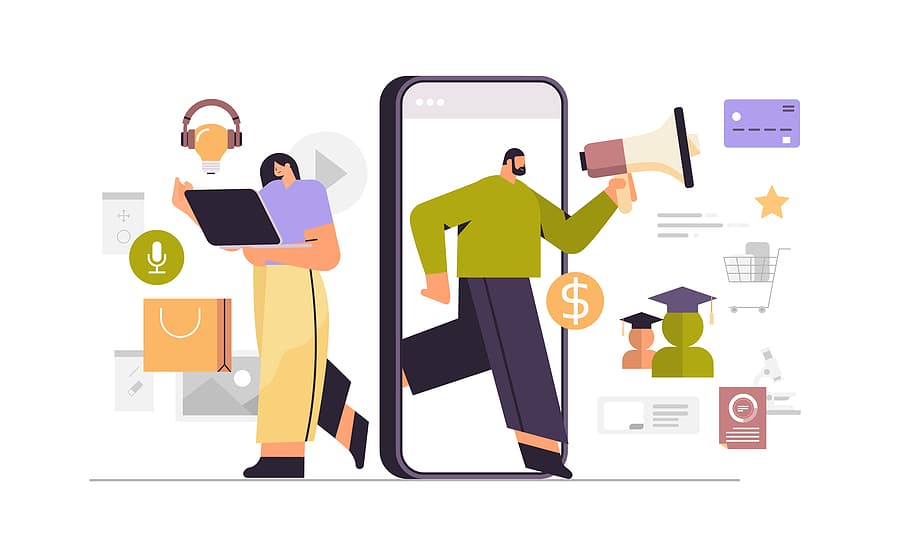 Tips on How to Choose a Digital Marketing Agency:
Be sure that the firm you have chosen understands the ideas behind your business, your mission, and your goals.
The agency should provide an action plan based on the budget you are willing to allocate for the digital activities. Of course, supporting that action plan with measurable results and analytical reports.
The industry experts should ensure that all your channels are working together towards the common goal by using a 360-degree marketing approach.
What Does 360-degree Digital Marketing Cover?
Web Design
Email Marketing
Multimedia
Social Media
SEO
Blogging
Display Advertising
Online PR
Pay Per Click Advertising (PPC)
Website Content
Why You Need to Hire a Digital Marketing Agency:
Better Results with Lower Budgets
A common belief is that collaborating with a marketing agency is not feasible for small businesses. Surprisingly, the reality is right the opposite.
For a small company or start-up, working with an agency is always more cost-effective when considering the expenses for staff training, salaries, bonuses, health insurance, license, and subscription fees for software tools. This means that while some companies are wasting time and money, others have already started seeing the results of improved visibility and credibility.
Added Value From a Team of Experts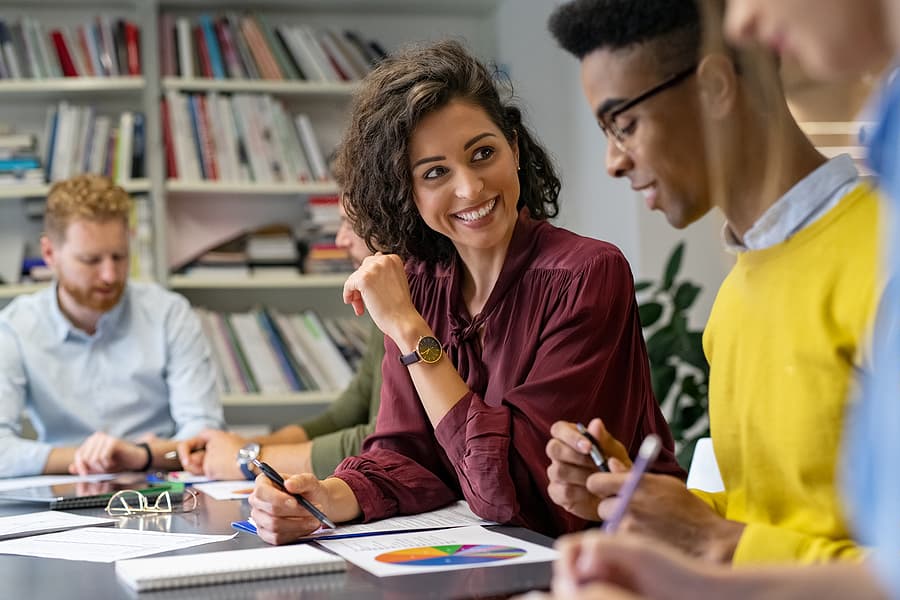 Finding a team of digital experts with experience, industry-related knowledge, and that fit within your budget can be more challenging than you might think. Especially considering that salaries can be high for online marketing specialists who master multiple techniques such as SEO, ASO, Copywriting, Paid Advertising, Social Media Marketing, etc.
Agencies, as a rule, have professional recruiters who seek talents all over the world and develop strategies on how to attain those experts. The teams of these multi-functional specialists cover all techniques of digital marketing. Moreover, you don't spend time acquainting them with the industry as the agencies do their own competition and market research.
Hiring a digital marketing agency also gives you scalability. A growing business requires more staff due to the increase in workflow. By outsourcing the online marketing services, you free yourself from the need to continuously hire, train, and manage your in-house team.
Creating New Trends
As the number of internet users increases at tremendous speed, companies need digital marketing experts now, more than ever before. Companies hire specialists to manage social media accounts, create digital campaigns, and attempt to follow trends to make their brand's voice loud for the target audience.
Rather than attempting to follow trends, other businesses partner with agencies that can create those trends. Imagine having a team of global minds who develop industry-leading digital marketing strategies to enhance your ideas and share your vision with the right people at the right time.
More Free Time to Increase the Efficiency of Your Business Management
Behind every creative marketing campaign, a website with impressive organic traffic results, or eye-catching content, is a team of marketing gurus who unite their knowledge and passion to help companies reach their goals.
Digital marketing is a complex yet a tailor-made process. No campaign is the same, which means that doing it solo can cost your company a lot of time. This, of course, means that if you have a small business, hiring a digital marketing agency will save you time so you can concentrate on developing business ideas rather than spending time on managing and coordinating the in-house team.
Attain a Measurable Result
If you are still wondering why you need to hire a digital marketing agency, or think that marketing activities in the online environment cannot be properly monitored, then it's essential to understand that digital efforts are always measurable. Achieved results can be visualized in reports, showing important metrics such as the ROI, ROAS, and CPA With the right strategy and experts, results can show that the output of these activities will outweigh the initial cost.
To sum up, the recipe for success is always different. Some companies try to follow the instructions and rules of online markets and spend time and recourses tracking the trends. Others rely on a digital marketing agency to create trends that disrupt the industry as they customize the recipe of success as per their needs.