Solutions for Small Businesses, Made Possible by a Machine Learning Development Company
Data flows in from everywhere! Your CRM, website, or management systems are all full of information. But how can you use that data and turn it into actionable insights? We can help you leverage your information through AI and machine learning app development to make your small business more efficient as you scale.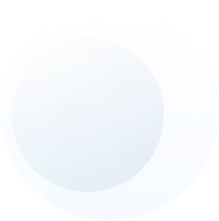 Actionable Solutions for Your Real-Life Small Business Needs
Machine Learning Solutions Can Take Your Growing Business to the Next Level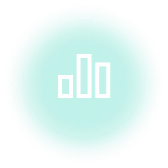 Use your CRM, chat or other data source to drive more value to your service and create custom sales initiatives
Perhaps you're wondering how to use the general data from your CRM, your financial software, or your HR systems. Or maybe you're looking to use specialty data such as real estate listings or ECG readings to create more tailored solutions. Machine learning lets you extract and transform large amounts of big data into valuable insights. Action can then be taken from these insights to innovate your business processes, automate mundane tasks, and respond to changing market trends in real-time.
How does it work? This branch of AI technology employs ML algorithms to repeatedly learn from data without relying on human intervention. It is designed to recognize patterns that can be translated into real-world data. Machine learning algorithms modify themselves to improve outcomes. This means the likelihood of error in your business operations will decrease over time.
Build your own small-scale machine learning solution on a budget.
Increase security, prevent fraud, and keep your business and client's sensitive information safe
Streamline business operations by automating time-consuming manual processes
Gain crucial insights that help predict and detect machine errors, security threats, and customer churn
Gauge user behavior to personalize customer experiences and increase retention
ML Technologies and Techniques Your Growing Company Can Leverage.

Make smarter decisions by using the powerful data within your CRM. From more accurate diagnoses in medical care to more precise consumer predictions in retail; whatever your niche, create machine learning systems that work within your existing applications or workflow. With data mining, you can uncover hidden trends within your databases and generate valuable insights.
Natural Language Processing
Streamline your operations and unlock the potential of natural language processing technology. Perhaps you need interactive voice response to improve your customer's call experience. Or maybe you want to use text and data analytics to understand your users' needs and expectations more clearly. With NLP you can access a wealth of valuable data and make it actionable for your small business.
Voice and Speech Recognition
Facilitate communication with your users. Reflect your values and services with automated, accurate, and informative responses. And translate speech into digital form. As a growing business multi-tasking is in your team's DNA! Incorporate voice and speech technology into your current workflow and enhance business productivity.
Automate the manual processes that stop your small business from growing. With computer vision technology you can sort through your visual data with ease. Apply rule-based tasks to decrease the time and cost of operations and improve your team's productivity.
Increase security, reduce risk, and make more informed decisions. From detecting machine anomalies and decreasing downtime to predicting customer behavior and reducing churn; predictive analytics is extremely effective across industries. Learning from the data in your databases, you can make accurate predictions that save time, money, and resources.
Use the chat data from your website to improve the user experience and automate the initial stages of customer communication. By incorporating machine learning technology into your chat functionality your small team can engage in a larger number of meaningful conversations with your target audience. You can also analyze the data from each interaction to identify customer trends.
Advantages of Machine Learning Engineering Projects in Your Industry
Find the solution to your industry's biggest challenges by applying machine learning technology into your current applications and workflow.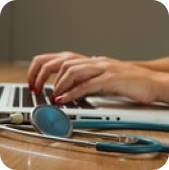 Use deep learning in the medical sector to:
Gain valuable insights from your self-learning medical devices.
Make more accurate and informed predictions, decisions, and diagnoses.


Use this technology in trading to:
Eradicate tedious manual tasks.
Monitor and learn from trends in real-time.
Make more informed decisions to increase profits.



Marketing teams turn to ML because they can:
Learn from user trends.
Personalize content and outreach to specific audiences.
Tap into speech recognition technologies to enhance the user experience.



From game development to movie production, this technology can be used to:
Create robust recommendation systems.
Deliver more personalized experiences.
Enhance features based on user behaviors.
Increase customer interaction.




Business and Productivity
Companies leverage machine learning to:
Increase the security of data when transferring across departments.
Empower employees to focus on more critical activities.
Reduce repetitive manual tasks.
Gain valuable insights that improve decision-making.





The E-commerce industry is using ML to:
Personalize every customer interaction.
Learn from consumer behavior trends.
Target relevant shoppers in real-time as they browse online.
Prevent customer service issues before they take place.
Provide more attentive support around the clock.





Use ML in the field of robotics to:
Improve customer service capabilities.
Identify new sales opportunities.
Resolve and reduce customer complaints.
Make your product offerings more specific to the needs of your clients.
Monitor equipment more efficiently.
Detect fraud more easily.






From idea to design, and from execution to support; we can build a customized ML solution to fit your budget, no matter the scope, industry, or complexity.
The Answers to Your Biggest ML Questions.
How is machine learning development different from traditional software development?
A programmer working on traditional software development needs to manually input code and update the rules anytime you want to improve your application. The basic formula being: Input + Program = Output. Whereas an ML specialist will implement algorithms that automatically create rules from your data. The basic formula being: Input + Output = Program. So by using machine learning development your application actually learns from your data over time. Because new data can be less accurate, more generalized, or can include bad examples, it can potentially degrade the current accuracy. The ML solution will try to adapt the best possible to the data with which it was trained. This allows you to predict outcomes and convert your data into valuable, actionable insights.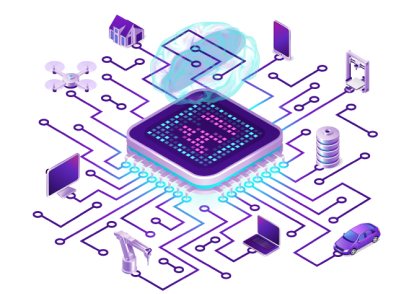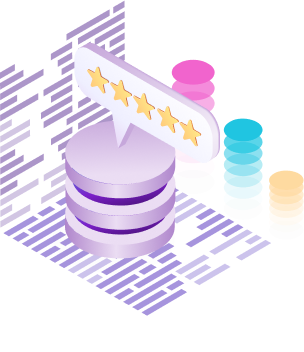 Why is the quality of the input data so important to the success of an ML solution?
To put it simply, the quality of your input data will directly impact the quality of your output data. This, in turn, will influence the quality of the predictions and insights gained. ML algorithms are designed to learn from the input and, in the training process, try to obtain the best possible output by taking into account the feedback provided by the current output. If this data is not reliable, the results will also not be reliable. This is what is known as the learning process.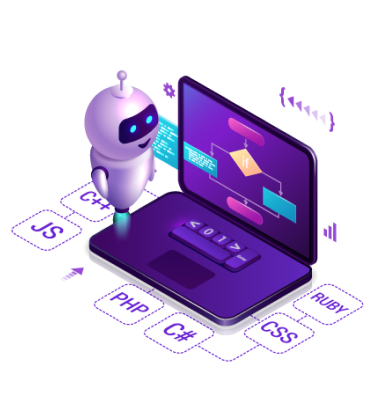 Data labeling is a key part of data processing. It's what gives meaning to the different types of data within your CRM, systems, or company databases. Let's say, for example, you're a medical professional looking to implement computer vision into your practice workflow. You want to identify abnormal results from medical scans to save your physicians valuable time and reduce the risk of human error. In this case, you'll need to label and define different types of normalities and abnormalities. Then you can use this labeled data to train supervised ML algorithms so they detect patterns in future scans. You can also leverage powerful unsupervised ML techniques to automatically identify and cluster patterns in your data.
Can an ML application be bug-free?
Due to the nature of ML solutions, it can be difficult (or even impossible) to identify why errors occur with machine learning applications. However, if you keep the architecture simple, run tests and analyze the results, and consistently make data and model improvements, your chances of success will be much greater. So it's important to research well before starting out. And work with an experienced machine learning development company that will walk you through every step of the process so you know exactly what to expect.
What are the advantages of machine learning for Android and iOS?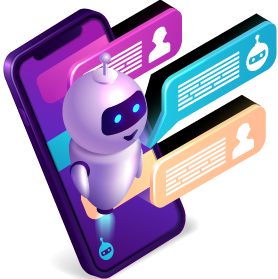 Mobile application development is popular, but the market is competitive. There are several ways to increase user engagement and loyalty. Many mobile app developers are leveraging machine learning technology. As a result, growing companies are able to personalize their applications. How? By analyzing user behavior patterns and making relevant suggestions that increase user satisfaction.
Why Choose Us as Your Machine Learning Development Partner? Consultation to understand your goals and tackle your problems Affordable machine learning services to spark growth for your business Expertise integrating ML technology for small and medium businesses Talented team of machine learning experts from around the world Almost 15 years of experience turning software ideas into reality Marketing expertise to make your ML project stand out from the crowd
Propel your vision forward with deep learning techniques that fit your budget and help your small business thrive.
A Selection of our Projects to Get Your Ideas Flowing.
Find inspiration from a handful of our clients.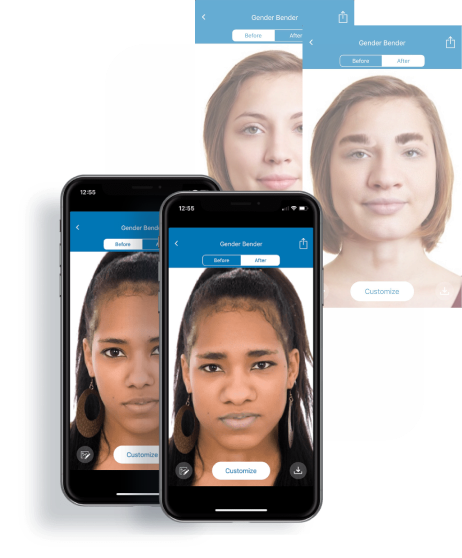 The Gender Transformation App
This gender transformation app uses a face detection algorithm to detect special landmarks on the user's face. These landmarks are used to crop the selfie properly. Afterward, the pre-processed selfie is fed to a Generative Adversarial Network (GAN) that's been previously trained from hundreds of thousands of selfies. Finally, with the use of this powerful network, the output image of the individual who submitted their selfie appears as the opposite gender.
The TimeFilter Segmentation App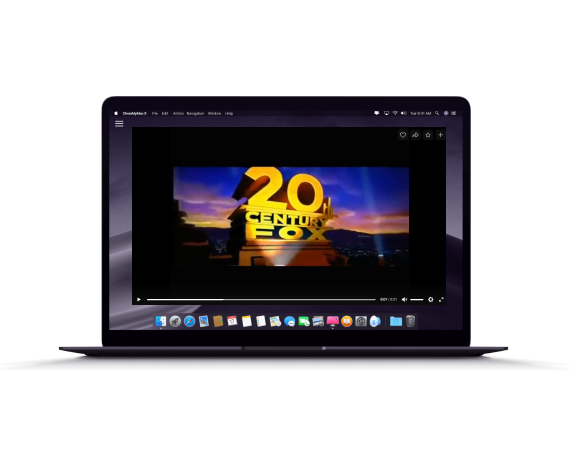 In collaboration with Nutshell Media Inc., we built the timeFilter Segmentizer. This product helps people consume more information in less time by segmenting, analyzing and summarizing movies, TV shows, podcasts and news. The innovative process is not dependent on subjectivity or personalized editorial preferences. Instead, it can:
— Analyze video and audio

— Define characters
— Determine who speaks and when
— Process and output data
— Create character-based and concept-based summaries
And all based on a video's own content!
Our ML experts used machine and deep learning algorithms to perform speaker diarization and detect shot boundaries.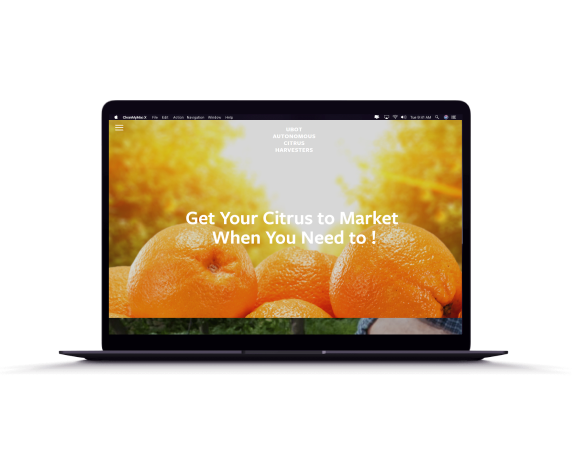 The Orange Picking Automation System
The founder of the Orange Picking Automation wanted to change the way citrus farmers approached their workflow. Using AI deep learning object detection technology, they guided their robot to pick oranges.
This application uses deep learning via convolutional neural nets. The technology integrates the robot motor control into the vision system of an orange picking machine. Our AI developers helped take this OpenCV software to the next level by tapping into a neural network. We added motor control to Java in order to guide the gripper towards an object.
What are actionable insights worth to your business?
Schedule a free consultation to discuss potential use cases that align with your goals.
Gain more perspective about the way we work… President of Nutshell Media, Inc.
"Scopic has never let me down. I'm pleased with our partnership and they consistently develop reliable applications. They estimate a range of hours for each project and they manage it efficiently." President of SketchList Incorporated, Boston, MA.
"Scopic's developers truly are experts in so many fields and work on my software as if it were their own. Professional, responsive, and reasonable: that's how I would sum up Scopic." Founder of Orthoselect, American Fork, UT.

"Scopic is by far the best software firm we have worked with. They are affordable, exceptionally talented, and communicative.
The skill level of Scopic's developers is incredibly high. Anytime I ask for something, no matter how complex, they figure out a way.
No more searching for another software firm. Scopic is home."
Using Your Data to Overcome Your Business Challenges.
Machine learning is becoming more accessible, affordable, and relevant for small businesses. Based in Boston, Massachusetts, we work with growing companies around the world to help them use their data more effectively. To discuss a potential idea or find out more about how partnering with a machine learning app development company like Scopic can help your business, fill out the short form below. We'd be happy to arrange a free consultation to discuss your project ideas in more detail.
© Copyright - Scopic 2006 - 2021