Showcasing the Power of Cross Platform Solutions
Develop Once. Deploy Everywhere.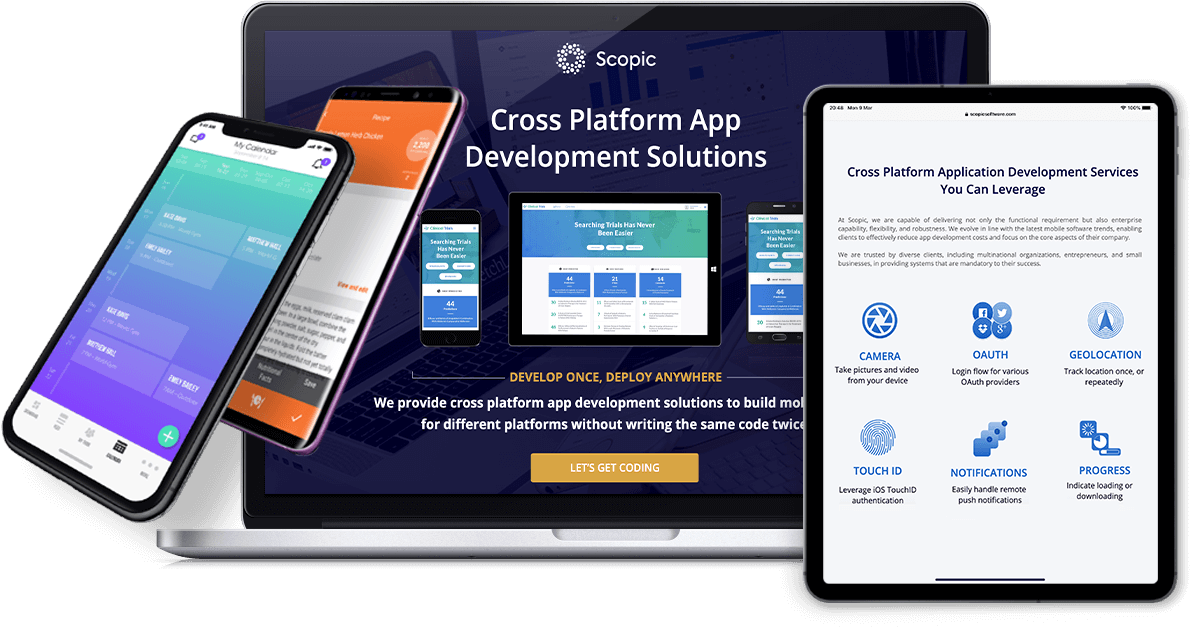 Traditionally, if companies wanted to offer their solutions to users across multiple platforms, they had to completely rewrite their apps to ensure compatibility with every operating system. This is not only expensive but also time-consuming too.
Thanks to cross platform development, companies with innovative ideas are now able to work with multi-platform solutions experts to build their software products once and implement across all devices seamlessly.  Scopic is a leading cross platform development company with a wide range of experience working with clients from a number of industries. As not all companies are aware of the advantages of building software once, and deploying everywhere, the Scopic marketing team decided to create an informative landing page to showcase the benefits and demonstrate our expertise.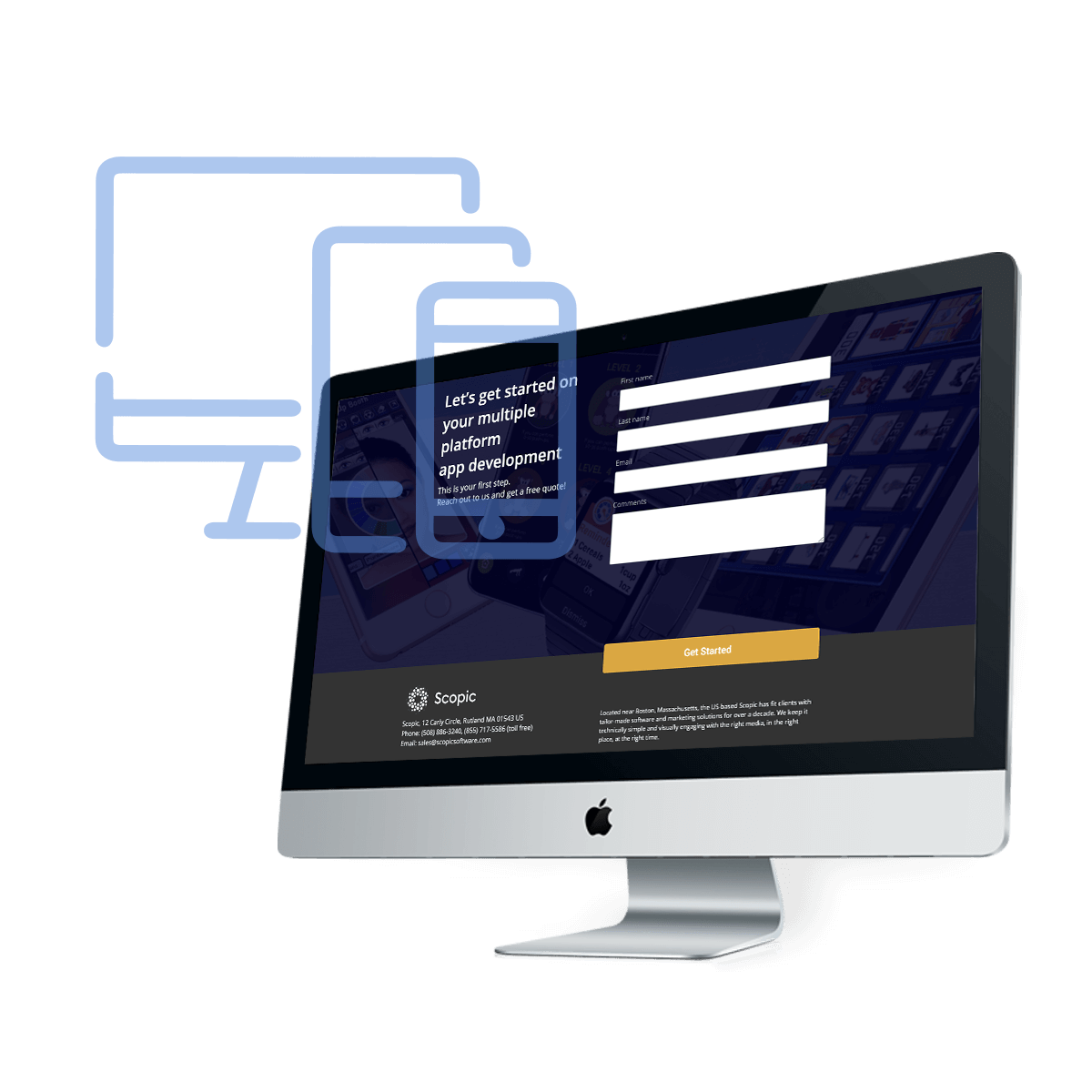 Using instapage to create this cross-platform landing page, our marketing department combined powerful and SEO optimized copywriting, with elegant, responsive design to present Scopic's expertise in this cutting-edge technology. By using dynamic visuals, project samples, descriptions and advanced SEO techniques, we have now become one of Google's highest-ranked "cross-platform" search results.
Anyone looking for multi-platform solutions will be able to find all the information and encouragement from our landing page that they need to take the next step to creating their innovative product across all platforms.