Cloud-based EHR software is growing lately as many practitioners prefer to store and manage sensitive PHI (personal health information) in the cloud. Is it safe and affordable? Read on to understand more!
Why are medical practices of all types and sizes opting for cloud EHR systems? There are many advantages of using a cloud EHR system that some practitioners don't even think about an alternative. However, is this the right fit for your medical practice?
What is an EHR System?
EHRs, also known as Electronic Health Records, are digital versions of a patient's medical history. The EHR usually contains patient information such as past medical history, lab results, demographics, medications, vital signs, etc. An EHR system is an application that manages health records. These systems are widely used by hospitals, independent medical practices, and other healthcare providers.
What is a Cloud-Based EHR System?
In contrast to a server-based EHR, which hosts on internal servers or computers at a medical practice or facility, cloud-based EHRs are applications that store data in a cloud server. Although keeping the data in internal servers may seem attractive at first sight, it can be costly and unsafe. The benefits of an EHR system based on the cloud include making it scalable, cost-effective, secure, and flexible.
Still not convinced if you should hand your precious patient health data to a mysterious cloud server? Don't worry! Scopic is an experienced healthcare software development company. As experts in the field, we can help you learn more about cloud EHR software to make an educated decision. There are many advantages of cloud-based in contrast to server-based EHR.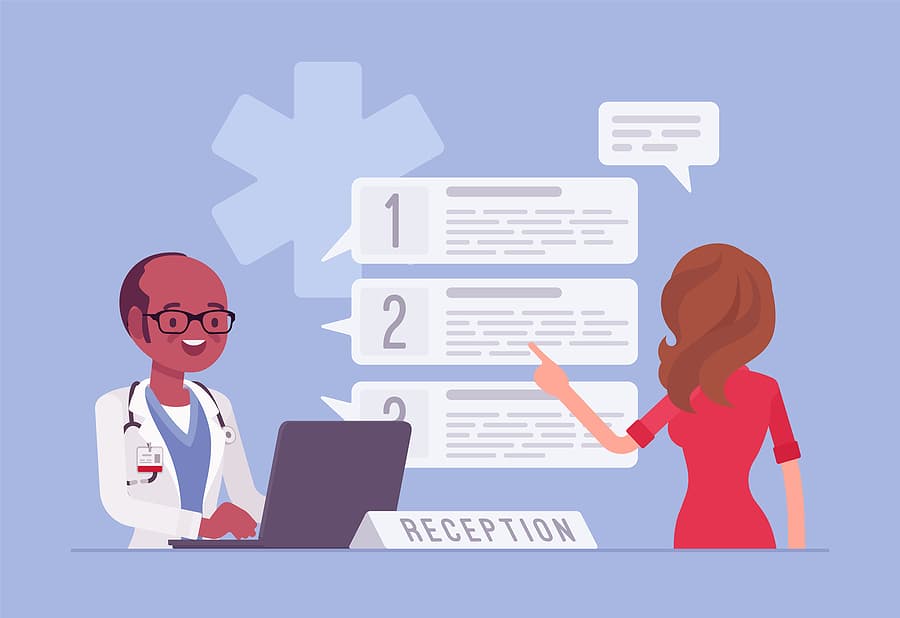 Main Advantages of Cloud-Based Systems
They Have Reduced Costs
Investing in a cloud-based EHR can be highly cost-effective compared to setting up a local server. The cost difference is so significant that you may not even think twice if it's worth it. The reasons why EHR systems stored in the cloud are a more cost-effective solution include: no need to set up servers, buy licenses, pay for maintenance and training, among others. Even if you have a small practice that does not handle significant amounts of patient data, having a safe and organized server in place can be extremely expensive.
If you hire a cloud-based service to host your EHR software, the costs related will likely come in the form of a monthly fee, adjusted to your application size, amount of data processed, and other details. If you need to scale quickly, a cloud provider can soon upgrade your storage, while with an in-house server, you would need to invest a hefty amount of cash to purchase hardware, increase your licenses, and train your staff. Although the pricing difference could make you suspicious, when it comes to choosing the cloud over the server, both the benefits and the investments weigh into the cloud side.
They Favor Data Security and Integrity
Data security and integrity are crucial when it comes to managing health records. That said, is it safer storing it somewhere in the cloud rather than inside a computer or a server in your facility? First, the risks that come with storing data in-house are numerous, such as theft, hardware issues, or even fires or natural disasters that can harm your data permanently unless you have a redundant array of independent disks (RAID).
On the other hand, all cloud providers are required to comply with security best practices, and you can also add layers of security to your patient's data, such as additional backups – without a hefty increase in the bill. Because cloud providers have data redundancy – meaning the data is stored in multiple locations – even if they face hardware failures, those will not harm your business.
With a cloud EHR system, you can securely access, backup, and transfer all personal health information. But what about the risks of cyberattacks and ransomware? The risk of being attacked exists even if you have in-house servers, as hackers can break into the local servers and computers. To prevent your business from ransomware, it's crucial to partner with a dependable IT partner with independent cloud backups.
Unfortunately, there is no way to bulletproof your data from attacks. However, you can mitigate the risks with separate backups, anti-malware software, and staff training. This way, even if a hacker has your data and demands a ransom to decrypt it, the alternate backup is safe along with your medical data.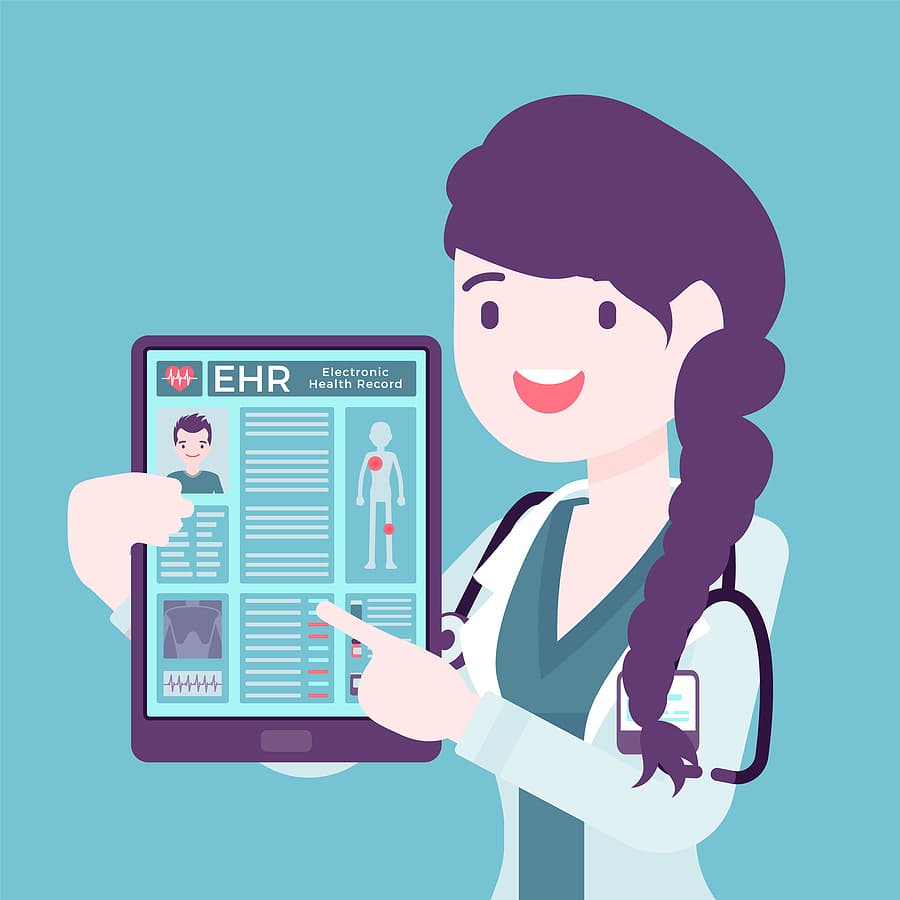 They Can Be HIPAA Compliant
In the United States, all businesses that handle any health information need to comply with the Health Insurance Portability and Accountability Act of 1996 (HIPAA). Being HIPAA compliant means your business must have measures in place to prevent data theft, protect against data breaches, and ensure data confidentiality.
In addition to those measures, your entire workforce must follow the HIPAA guidelines thoroughly, and violations can cost thousands of dollars. That said, reaching business HIPAA compliance can be more achievable if you have cloud-based software in place to ensure safety and confidentiality.
To make your cloud-based system HIPAA compliant, you should ensure to double-check with your provider if they have certifications, audits, agreements and incident response processes. Your chosen third-party provider should offer your business a separate HIPAA-compliant storage server.
Final Thoughts
In summary, a cloud solution and EHR software development should go hand-in-hand. However, it's crucial to find a reliable cloud server that offers HIPAA compliance and ransomware protection to ensure your medical practice is compliant and your patient data is safe.
Scopic has over 15 years of experience building medical solutions and handling patient data security. We have delivered numerous EHR and EMR projects and have become experts at implementing HIPAA safeguards in virtual and cloud-based environments.