The app that brings out the
best in children through art

The Colouring App Challenge
In a world filled with applications geared towards children, it's important that they are exposed to creative and educational options to enhance their learning. Games are usually what children lean towards when presented with tablets or other mobile devices.
A lot of the time, these options are non-educational. That being said, the challenge behind educational apps is to create them so that children want to play with them and are engaged while they do so. With physical coloring books or art projects, parents have to pack all of the supplies with them, which can be a hassle for many.
The Vision Behind the App
The team behind the Mini Monet app saw that there were some educational art apps on the market but they lacked a way to keep children motivated while also enticing their creativity. They also wanted to solve the challenge associated with having to pack art supplies, specifically coloring books. They dreamt of an app that would allow parents to pack less but also encourage children to color and be creative.
They decided that an engaging coloring book app would be a good solution and would allow children to color wherever and whenever they wanted. Teaming up with Scopic, they developed their coloring book app.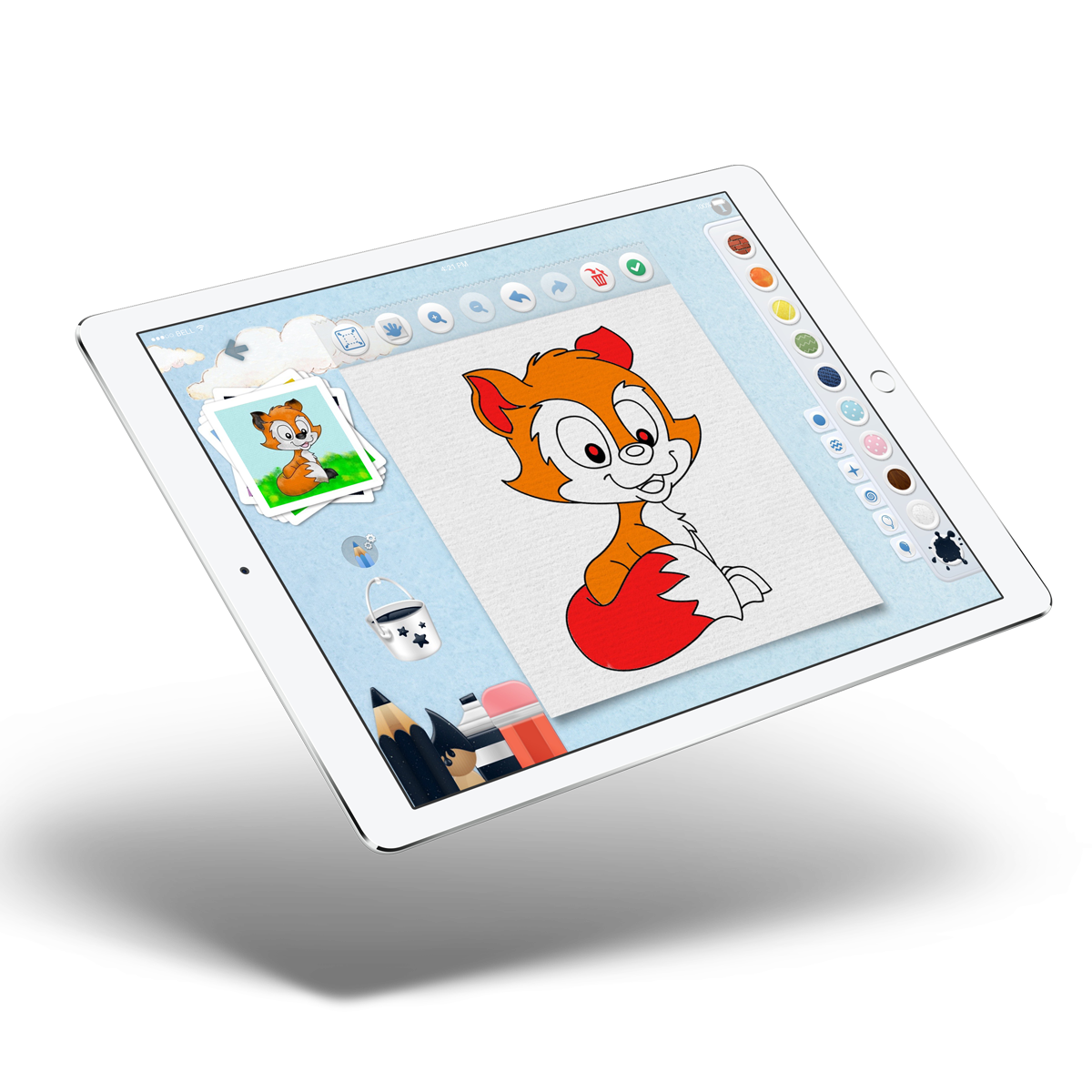 Our team of developers got to work, creating Mini Monet – an art and creativity app that functions as an imagination playground for children. Mini Monet features a multitude of tools, patterns, glitter, colors, and textures that users can select to draw and color with. Our team designed custom stickers and stamps and over 100 coloring pages making the possibilities endless.
We also created an interactive portion of the app where you can view other people's pieces of art, or take on a coloring challenge to keep kids motivated to create. Once released, the app was featured by Apple as one of the Best New Apps for Kids.