Taking Customer Relations To the Next Level With Custom Chatbot Solutions
Cut Costs. Engage with Visitors. Personalize Customer Support.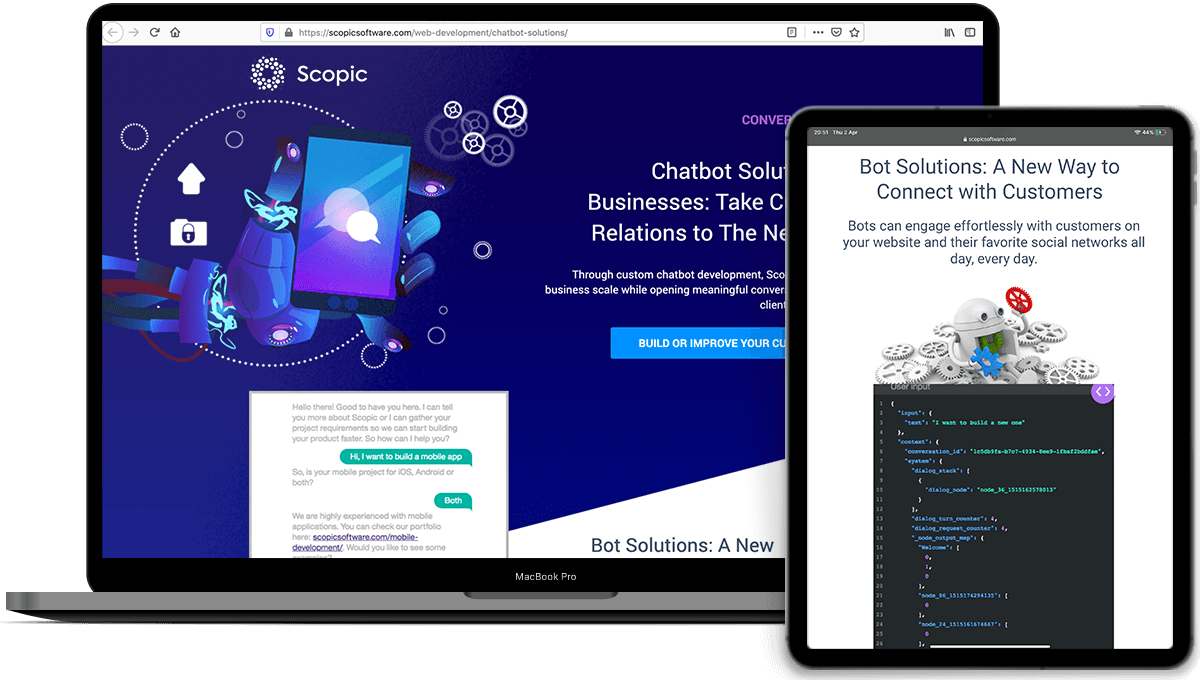 The Customer Support Challenge
One of the most important business aspects is its customer support – if a company can nail it, it will be able to scale in the future. What most businesses struggle with is having customer support specialists 24/7 who will answer customers' and prospects' questions. It's costly and takes a lot of time, which can be spent on improving products and services for better user experience.
So how can we take out the manual tasks of customer care specialists?
The Vision Behind the Solution
Scopic, being a software development company offering custom chatbot development services, created multiple custom chatbot solutions for its clients over the years. Chatbots are software programs that can be integrated with websites and popular messaging platforms to automate conversations with customers and website visitors, simulating a human conversation. But what Scopic offers to its clients is customized chatbot solutions – instead of chatbot platforms, these can perfectly fit the needs of specific businesses.
After gaining all the expertise in the field, Scopic decided to create a landing page and promote its skills in chatbot development.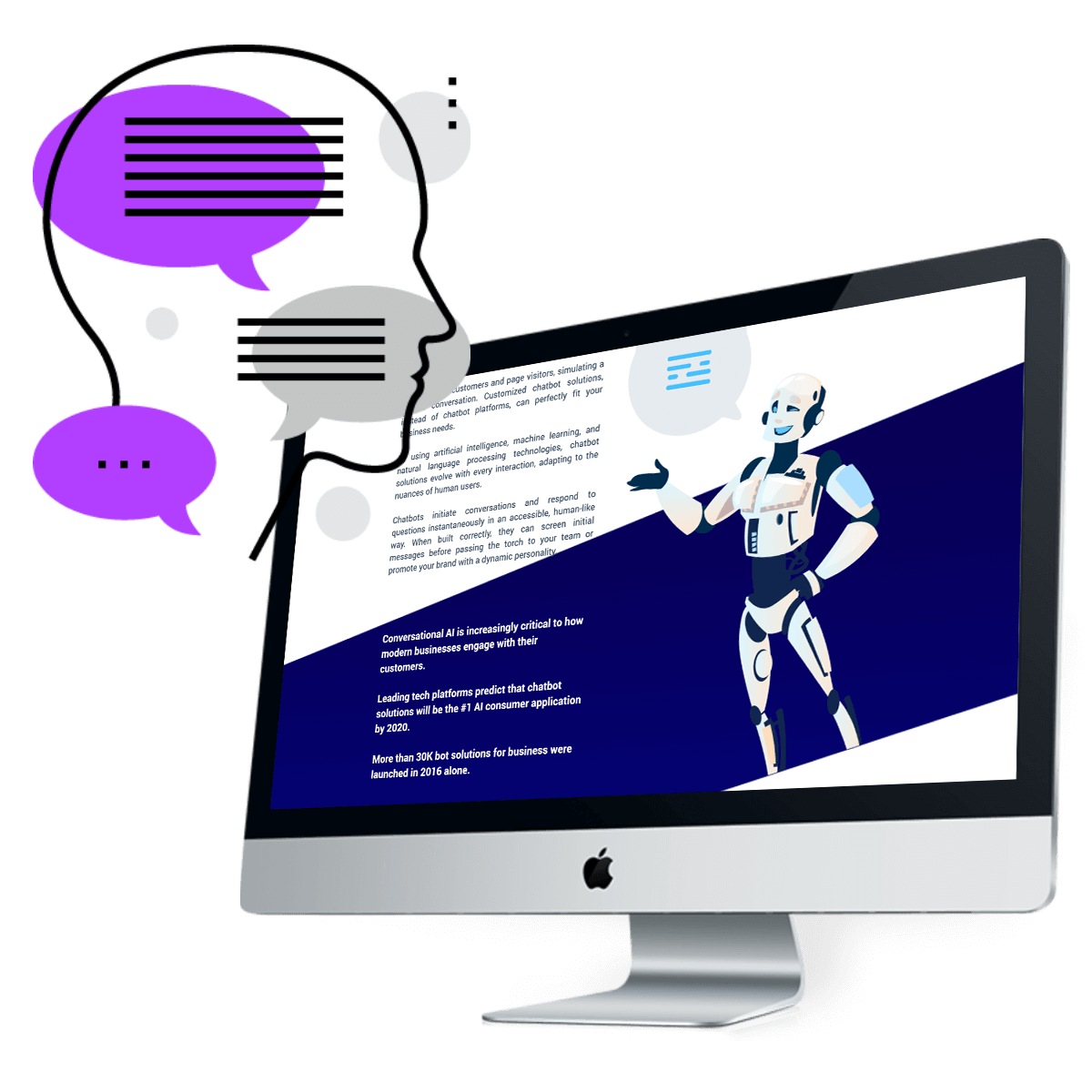 Scopic's talented developers, designers and marketers joined their forces and created a landing page to promote Scopic's chatbot web services. In addition to detailing Scopic's service offerings, the page also explains the short and long-term benefits of custom chatbots for business. Some of the activities we performed include:
Optimized Landing Page creation
Creative Digital Marketing
Smart Search Engine Optimization
Native-English Copywriting