Telemedicine vs. Telehealth: are They the Same Thing?
The Covid-19 Pandemic has fast-tracked many industries into the virtual world, and the healthcare industry is no exception. If you are sick, telehealth can be life-changing, especially for people who do not have access to healthcare or who are too sick to leave the house. Instead, telehealth services allow you to have consultations with doctors and other medical professionals that are done through video chat or a phone call.
However, there's a lot of confusion between telehealth vs. telemedicine. Are they the same thing? What's the difference?
Allow us to clear things up and explain how they differ and discuss when each might be appropriate.
Telehealth vs Telemedicine
Both telehealth and telemedicine encompass the use of electronic communications to provide health information and healthcare resources but there are subtle differences between the two to keep in mind:
Telehealth
We would define telehealth as "the use of telecommunication and information technologies to support long-distance clinical relationships." Using telehealth technology, the healthcare industry is now able to provide a broad scope of health care services when the distance (and sometimes circumstance) separates the provider and patient. These services include the likes of telemedicine, telepsychology, telecoaching, teleconsultation, telenursing & telerehabilitation.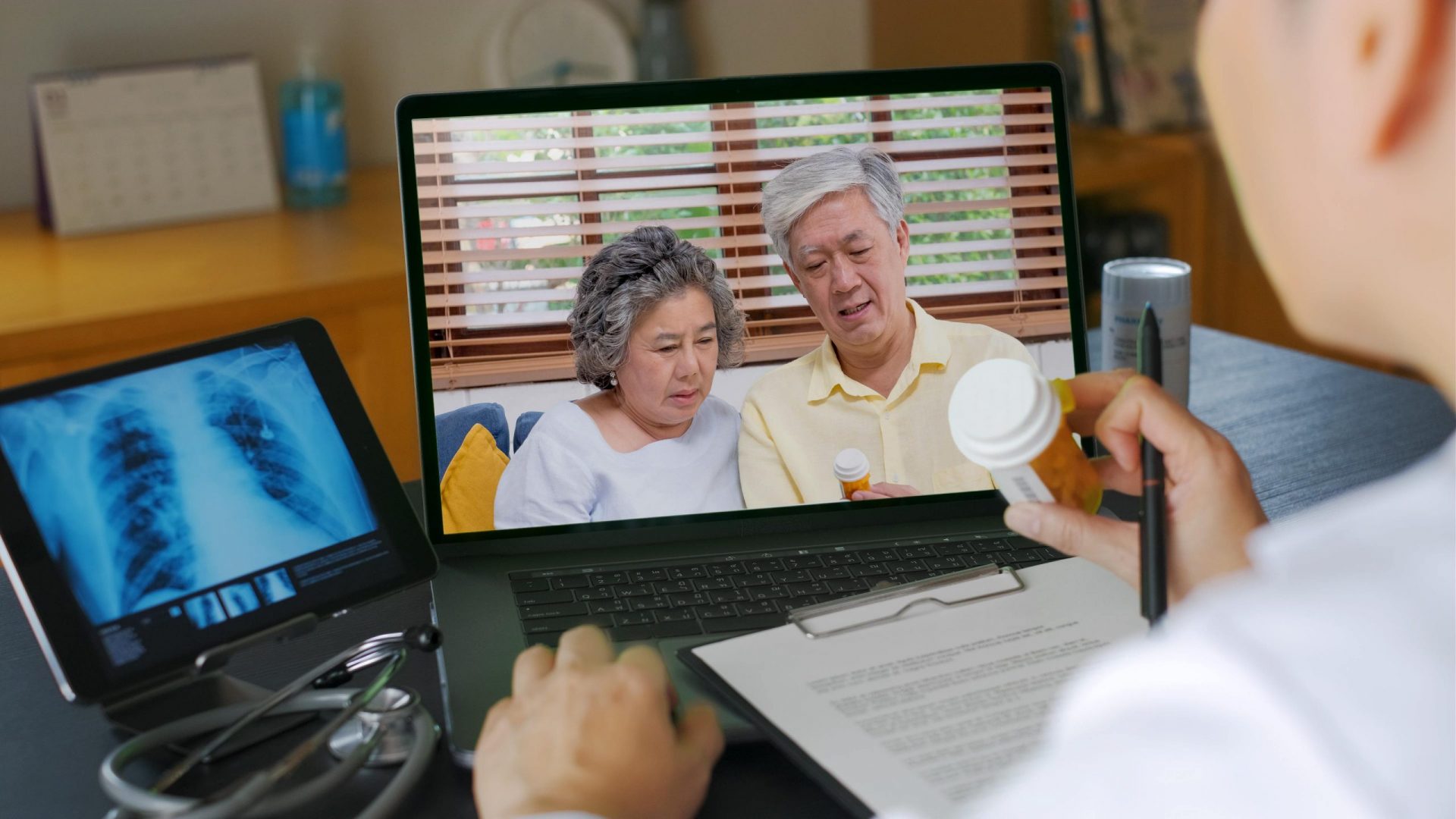 Telemedicine
Telemedicine is a sub-category of telehealth that exclusively involves the provision of health care services that are considered clinical services.
Just like its head category, telemedicine uses various customized healthcare software to provide clinical services to patients who do not require a face-to-face visit. This technology is frequently used for follow-up visits, management of chronic conditions, medication management, specialist consultation, and a host of other clinical services.
In short, telemedicine refers to remote healthcare software development services that are specifically for clinical services, while all other healthcare services that would typically be considered non-clinical services fall under the wider telehealth umbrella.
Benefits of telehealth and telemedicine technology in healthcare
While it isn't possible for every consultation to be virtual because many tests and diagnoses require a more hands-on approach, the rapid move to a more virtual healthcare system comes with a score of benefits for patients, healthcare providers, health and medical insurers, and many employers.
Improved patient access. Allowing patients even in rural areas to have access to doctors and medical specialists.
Reduces patient and clinician exposure to infection by supporting physical distance.
With at-home equipment like blood pressure cuffs and glucometers, telehealth monitoring can notify medical professionals if something is wrong and they can intervene faster than ever before.
A wealth of time and money is saved by the cutting out of travel time.
With the rise of EHR software development, sharing diagnoses and test results between your primary care physician and any specialists becomes easier to coordinate.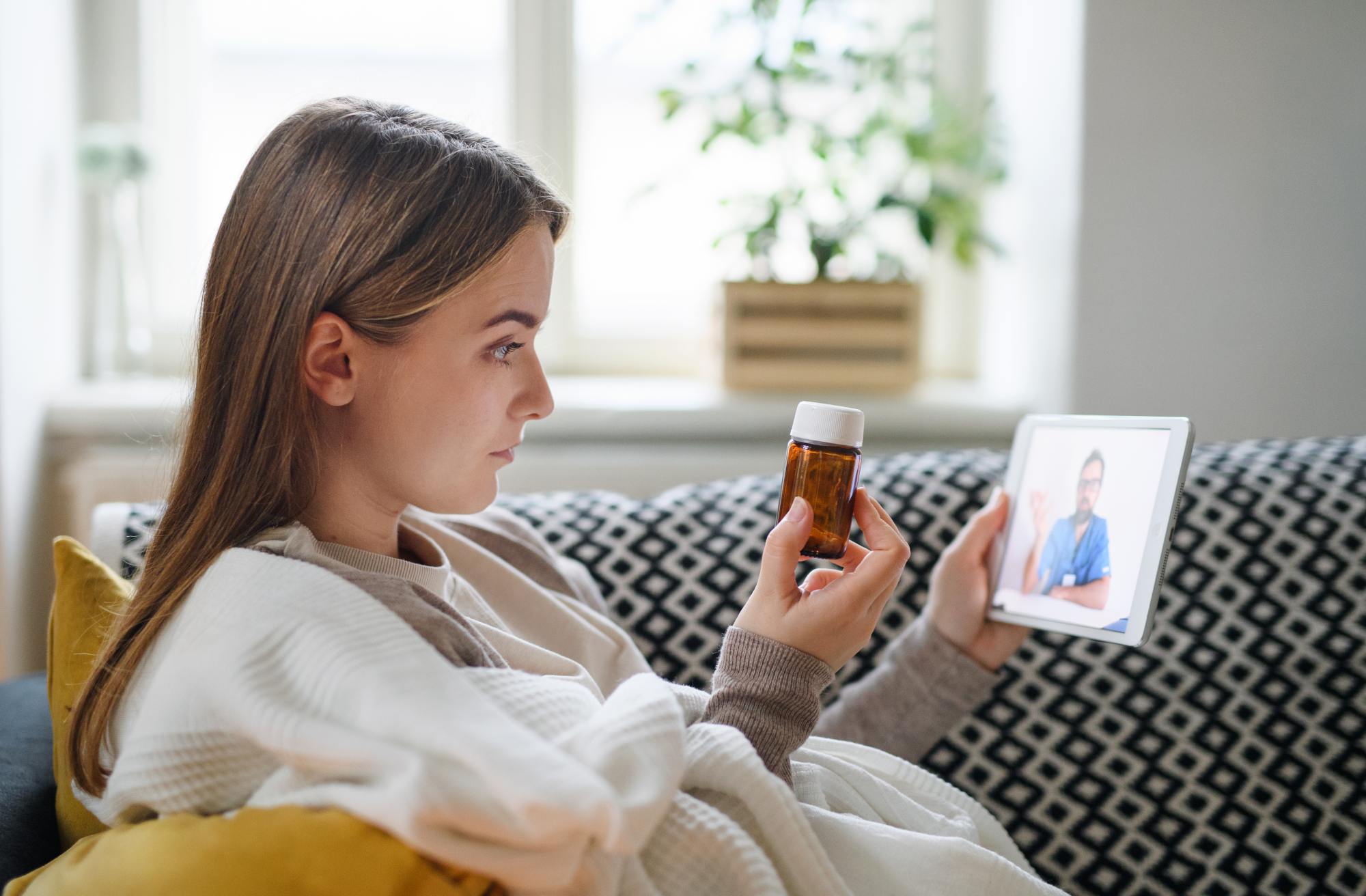 Why is telehealth development Important?
Since there are specific differences between the two, it is important that you choose the right type of medical software. Your supporting healthcare software development needs should be adjusted to your practice, as well as your patients. For example, the software needed to support a telerehabilitation practice (non-clinical) would and should be vastly different from the one built for a telemedicine physician (clinical).
Depending on the practice and the kind of telehealth service being provided, everything from insights to compliance to patient access to general engagement between physician and patient will need to be customized and tailored accordingly.
Telehealth and telemedicine are on the rise and are here to stay. Are you a healthcare professional looking to move your practice online but not sure where to start?
Our HIPAA-compliant medical developers are here to help you transform your and your patients' experience with powerful telemedicine technology. Whether you are looking for a mobile app or fully customized web or desktop development, we are here to help you every step of the way.
Please visit our Custom Telehealth Solutions page for more information or feel free to contact us.